Anna's deep dive into urban fantasy and comparative theology, loosely inspired by Neil Gaiman's SANDMAN series.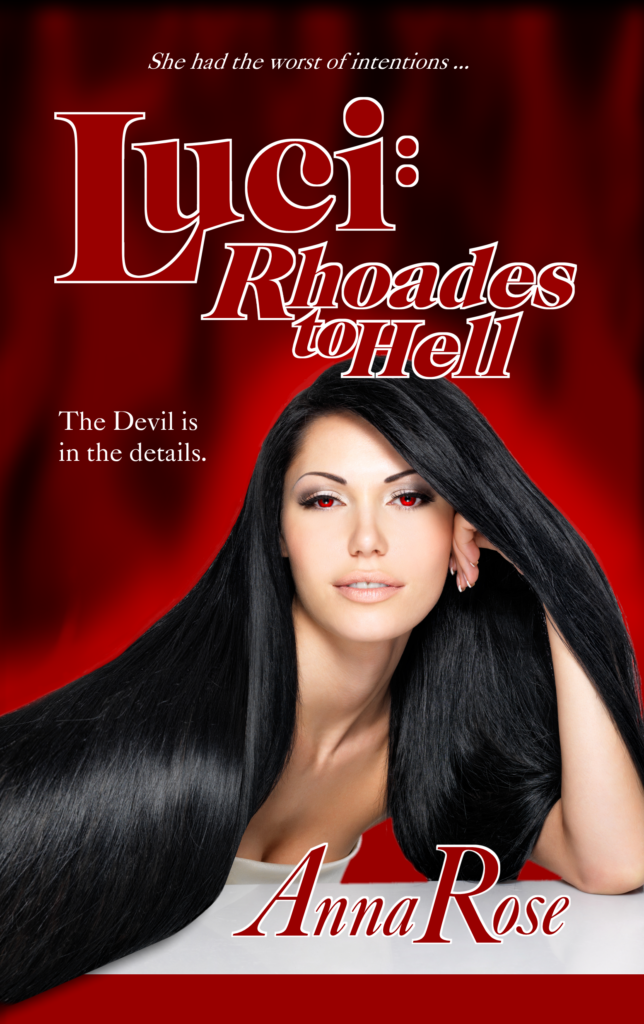 From the book's description:
"A grieving human. A bored Celestial.
Professor Hector Rhoades is a comparative theology professor. Tragedy in his life has caused him to make reckless choices and when he makes a certain discovery, jumps right in.
Enter Lucinda Inferi, mysterious businesswoman with an unnatural background.
What will happen, now that the two of them have met?"
What happens when an academic with nothing left to live for meets the Devil and it turns out she's not at all what he expected? What is his reaction when he goes to Hell and finds out that demons and Hellish torture actually exist?
LUCI: Rhoades to Hell explores preconceptions, grief, loss, friendship, and healing. It is currently intended to be three volumes in length. It also proudly features LGBTIA+ content.