The second novel in Anna's Sumaire Web series about vampires who love what they are. From the back cover: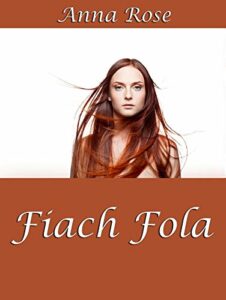 "Raising a fledgling isn't easy. The Irish vampire Siofra has made her first fledgling vampire and knows she can't raise him in the big city. Forensic science is just too advanced in the modern world. Thus, she is forced to take Nathaniel overseas, where she can teach him how to be a vampire in a relatively safer atmosphere.
While there, Siofra and Nathaniel get caught up in local politics and must work together to keep safe the very rare Leone.
"Fiach Fola" is the second book in the Sumaire Web series."