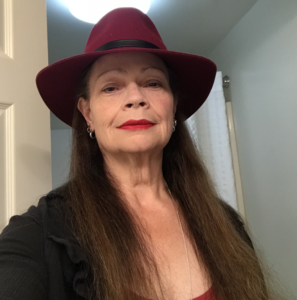 Anna Rose, author of Urban Fantasy and YA Fantasy is published under our Sumaire Press imprint. You can find a comprehensive list of her books here. (Please note that these books can be found for purchase on other sites, not simply Amazon, this inclusion is merely for your convenience.)
Her first novel, SIOFRA, was first published on January 23, 2012, followed shortly thereafter by the second novel in that series, FIACH FOLA, and then DROCH FOLA. The short story FEASTA FOLA is also part of that story, but can be read independently of the actual series.
Anna is also currently working on the Young Adult TALES OF THE DRAGONGUARD series, which starts with AYA'S DRAGON and continues with SARA'S FIRE.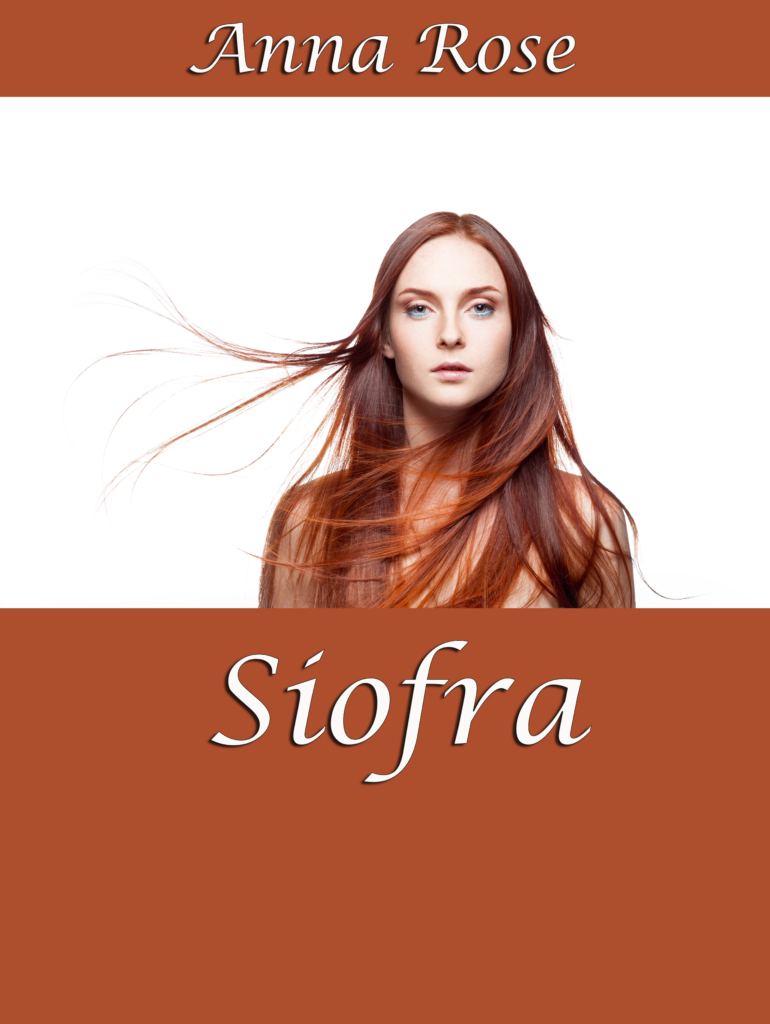 She has a Patreon page where she shares her current works in progress in a relatively raw form to her subscribers in a chapter-by-chapter serialized format for a unique first-look opportunity.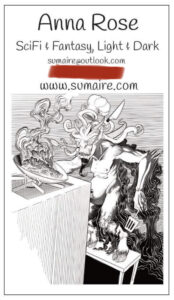 Anna is currently focused on her series THE DEVIL'S IN THE DETAILS about the very human Hector Rhoades and his curious friendship with the Devil, Luci Inferi. Along the way, Hector learns about the dangers of preconceptions and that demons aren't necessarily something to be feared.
The first novel is LUCI: RHOADES TO HELL, and will be followed by LUCI: RHOADES TO RECOVERY and then LUCI: RHOADES TO REDEMPTION. The series is about preconceptions, friendship, love, loss, grief, and healing (This particular series is aimed at LGBTIA+ folks and those who support that community.)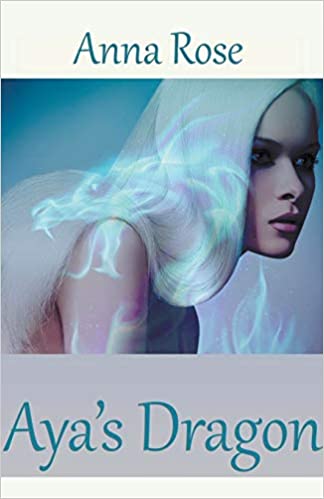 From LUCI: RHOADES TO HELL'S Amazon reviews:
Mari Sloan 5.0 out of 5 stars Fresh, Original and Fun!
Reviewed in the United States on May 10, 2020
I love reading fiction that transcends genre and creates characters that have no blueprint but still illustrate universal truth. Trevor, his friends, Hector and even Luci do all of that, and more. I hope this is just the first of a series and this crew of friends explores human emotions again soon! If you love to read outside of the box and enjoy a different perspective on heaven, hell, humans and celestrals, settle down with a good snack. This book will leave you hungry, and hungry for more!